Everything went completely fine with the flying (I actually quite enjoyed it!!) and now ive done it once ok I dont think it should concern me again – thanks!"
Stephen, Exeter
Using a range of relaxing and interesting psychological techniques (including NLP, EMDR, Gestalt therapy and suggestion hypnosis), you will be a amazed at how soon your phobia dissolves – and how good it feels to be finally free of fear.
What is a phobia?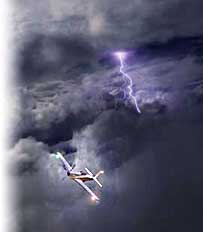 A phobia is any unnecessary fear that gets in the way of you normal day to day living. Because humans are so good at learning and associating, sometimes just one early experience is all it takes for a phobia to form.
As a hypnotherapist in Exeter, I have used phobia therapy to cure a wide range of phobias without even needing to know their origin. The patterns of association between emotion and events or objects can changed rapidly. The difference between a clients response at the start of the session and the end can be absolutely bewildering – for example, crying at the thought of airport, to imagining being on a plane with comfort or even laughter.
Thank you for your part in changing my life! Following just a few consultations with you, I am now able to tackle stairs, escalators and heights with a new found confidence. The methods you have taught me have enabled me to deal with situations that previously I would have had to avoid."
Ruth, Exeter
The Gift of Fear
Of course, some fears are useful and should be welcomed. For example, there is the wonderful intuition that the mind has for spotting danger before we consciously realise why. It is something that everyone can utilise when in rapport with their instincts. Also for example, fear of heights, fire or violence can be useful. It is important to recognise that fears form unconsciously as a form of protection – and we must respect our subconscious systems for looking after us. Its just that when the subconscious gets it slightly wrong, we might want to intervene to give ourselves more choices in life. Exeter hypnosis for Phobia therapy can be extremely liberating.
How to spot a Phobia
Whilst some people openly admit the sheer ridiculous nature of their fear, others protect themselves in more subtle ways. Any activity that you are afraid of for no good reason, may be limiting you. They can be difficult to spot because the boundary between fear and habit or preference can be very blurred. Feeble excuses are a good indicator, such as 'oh, I just prefer the stairs – yes I know its nine floors up – yes I know I'm already half an hour late – I just prefer the stairs'. Hmmm. As we usually don't like to admit our fears, it can be helpful to listen to friends' perceptions of our behaviour. For example, a social phobia is far more common than most people would think. Many find it difficult to approach strangers or strike up conversations, but don't like to consider it may be due to an underlying fear. If you think about it, infants are constantly uncomfortably pestered by well-meaning strangers, maybe temporarily lose their parents in shops to be worryingly helped by a stranger, and are told not to talk to strangers. There is plenty of opportunity to learn to associate strangers with potential threat or discomfort, and this continues to linger deep down for many adults. So look for your own excuses, and recurring patterns that may link them.
How Hypnosis Phobia Therapy can help
Using Hypnosis for Phobias, there are a number of powerful ways to get rid of silly fears for good. You can even feel great instead! Imagine the reaction of your friends when they next try to tease you.
The techniques used in hypnotherapy for a phobia cure can depend on what the fear is, where it may have originated, what the effects are and your unique personality. You may wish to get to the bottom of the phobia, which in itself is often a good way of getting rid of it. Hypnosis for phobias with age regression would be useful for this, allowing communication with the subconscious. Alternatively, there are now many ways of dealing with the feeling itself, without even needing to talk about what it is you are afraid of. These largely revolve around dissociation, so that the fear is no longer associated to the trigger, and originate from the field of Neuro-Linguistic Programming (NLP). Amongst an intuitive blend of techniques I am also trained in EMDR (Eye Movement Desensitisation and Reprocessing) which has become a widely respected, researched and significant milestone in psychotherapy. Utilising the neurological organisation of the REM (rapid Eye Movement) stage of the sleep cycle, EMDR has been used to successfully treat phobias as well as emotional problems, post traumatic sress disorders, and even addictions. All in all, hypnosis for phobias using hypnotherapy is a highly effective, perfectly safe, rapid and easy option for phobia therapy.