Scent is relatively neglected in terms of how much research and attention the other senses receive. More recently, research has been showing up all sorts of interesting things about smell, such as how our noses adapt to chemicals in the air within twenty minutes (i.e., we can't smell them anymore).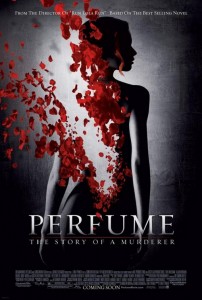 You have likely experienced the strange phenomenon of having a whole era of your life come flooding into memory when you pass someone with a particular perfume or whiff of hair shampoo.
Scent is more entwined with our emotions and memories than we give it credit for, and it operates largely on a purely subconscious level.
This is why scent is now becoming a hot area in marketing research.
The picture is for Tom Tykwers movie adaption of Patrick Suskind's novel, Perfume: Story of a Murderer. More information about the research of scent can be found here.