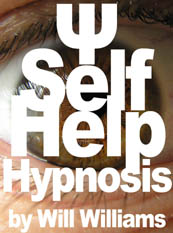 Unlocks the secrets behind your own behaviour as well as the people you know – awareness is power.
Control your own thoughts, feelings and destiny by putting your new awarenesses into action – using powerful techniques of self-hypnosis.
The deepest fears people have are surprisingly common to the majority – fear of being unloved, being rejected, being alone. The ground-breaking Self Help Hypnosis ebook not only helps you understand more about your own mind, but others too. You could read shelves of self-help psychology books and still not discover the mind-enriching gems of awareness that are contained in these pages. Self Help Hypnosis gets results – because it trains you to recognise, understand and direct the part of your mind with the most power – your subconscious.
Self Help Hypnosis: Contents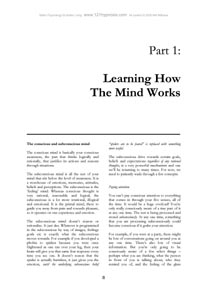 An Introduction to Subconscious Psychology
Learning How The Mind Works
How your Self-Image is formed in the Subconscious
The Psychological Immune System: How your life reinforces itself
Become aware of your Inner Conflicts
Self Hypnosis for Self-Improvement
Hypnotic Training
Life Traps
The Truth About You
Epilogue
Total – 58 pages
If you've browsed around the free articles on the site then you'll (hopefully) realise that I aim to provide down-to-earth, useful information in a warm and friendly way. Stuff you can use. Self Help Hypnosis is even more in-depth, structured, and complete. It's the result of years of study and many hours of experience with real people just like you. People who have made fantastic breakthroughs in realising their inner potential and self-worth. People who realise the truth that they are good enough, and that they do deserve to be happy.
"I loved it! A very easy and interesting read – lots of areas I identified with – it was clear, with down to earth explanations and examples which were very helpful! I feel inspired to make self hypnosis an everyday ritual in my life and am convinced that both my family and I will benefit from a happier me! The "Stuck in a Rut" section brought a number of things home to me – I now realise I was making myself a spectator to my own life by not venturing out and trying new things – Thanks for that! I spent the last 2 days doing lots of active things and I'm beginning to feel like my old self again – more in control of my life!"
Maureen, Okehampton
Self Help Hypnosis not only teaches you about how powerful influences have shaped your life – but also how to use that same powerful mechanism to direct your self esteem and confidence in the way you want. Many pages could have you going "Aaah, that sounds like me!" or "that makes sense – now I understand".
Self Help Hypnosis changes the way you look at yourself and other people by teaching you powerful psychological knowledge in easy to understand terms
Understand the many instances in life where your mind was hypnotically programmed without your knowing – positively and negatively
The vulnerability of negative influence during your childhood
Learn how barriers, learned limitations, habits and anxieties form
Learn how true self help hypnosis works and program yourself for better living
Develop greater self-awareness to appreciate your mind and boost your self esteem
Learn practical down-to-earth techniques to be a better self-psychologist and feel your confidence growing
Read about life traps, and negative patterns that are common to all (and how you can avoid them)
The self help hypnosis book that's so insightful, you'll want to read it again and again, and get new ideas and revelations about yourself each time.
Be one of the rare few who are able to understand themselves better – and really change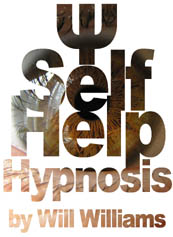 Instant Download
£12.95
Self Help Hypnosis is excellent value for money. It's a fraction of the cost of a hypnotherapy session yet provides enough guidance to be your own effective hypnotherapist. It is not available anywhere else.
If you would like a FREE extract of "Self Help Hypnosis" please contact Will via the contact page and ask for it in the message.